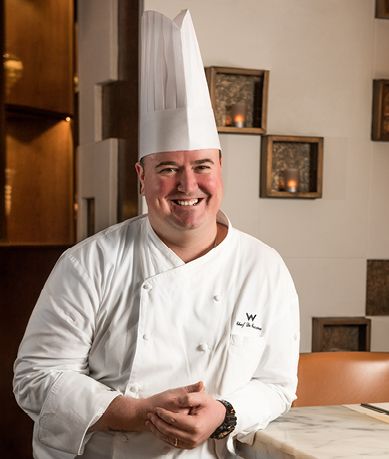 Patrick Morris
Chef Patrick Morris's passion in the world of gastronomy is both impeccable and boundless. Originally from Australia, Patrick was already competing and winning in culinary challenges at a tender age of 15. From that time, he knew exactly the path he wanted to follow and succeed in so every move he took was a clear step towards being the Chef he aimed to be.
Patrick has earned several certificates that prepared him for his roles as Head Chef in restaurants all over Australia. The independence, creativity and leadership that he developed in these venues propelled him to take on positions in bigger organisations such as the Reef View Hotel Complex in Hamilton Island Queensland, Criterion Hotel in South Australia, Karri Valley Resort in Western Australia and Cable Beach Club Resort & Spa in Broome Western Australia climbing the ranks from Demi Chef to Sous Chef.
As an eager and determined soul that never wants to stop learning, Patrick decided to push himself more by seizing the opportunity of moving to the Middle East and becoming the Chef de Cuisine of the award-winning and regional favourite, Market by Jean-Georges at the W Doha Hotel & Residences. He brings his enthusiasm and dedication to the craft that he has built for more than 15 years to contribute to this exemplary team that like him, always strives to provide memorable dining experiences.
Breakfast (Buffet & A La Carte) 6:00 AM - 11:00 AM
Lunch (A La Carte & Express Lunch) 12:00 PM - 4:00 PM
Supper Club 5:00 PM - 7:00 PM
Dinner 5:00 PM - 11:30 PM